Després d'un initi d'estiu, an unstable xic seems to be that the heat is up to stay. Raó de més per sortir from home. the best coves in the Empordà. the best coves in the Empordà - Turisme Rural Girona
I am in this town, what better than to spend the day at one of the beaches and cales that make up our coastline?
Since there is no desire to Surtdecasa Empordà, he has volgut fer a petit recull a mode of recomanació.
Te'n proposem 10, orders from north to south. Fa a capbussadeta?
CALA BRAMANS - the best coves in Empordà - Turisme Rural Girona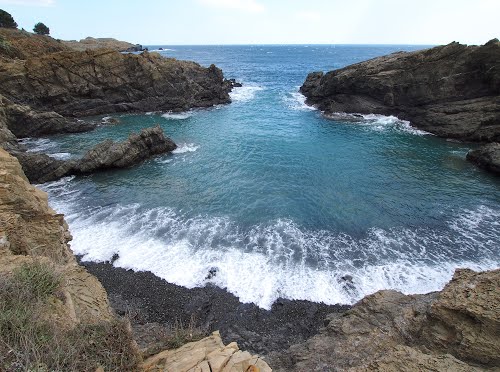 Located in the southern part of Cap Ras, between Llançà and Colera, this idyllic area is a sea-rock ore formed by the Peninsula itself, which is a surface area surrounding the sea and forms a spectacular natural pool measuring 20 meters in perimeter.
Of easy access, but allunyada de la mà de l'home,
This cove is an ideal place to take refuge from the daily traffic and gaudir of a privileged panoramic view of Llançà, Port de La Selva and the Amunt sea, the northern part of Cap de Creus.
Cala Bramant also rep the name of the Cala dels Enamorats tasting the seu caire bucòlic, which has attended the parelles des immemorial temps.
A unique paratge of our region!
CALA TAMARIUA, PORT DE LA SELVA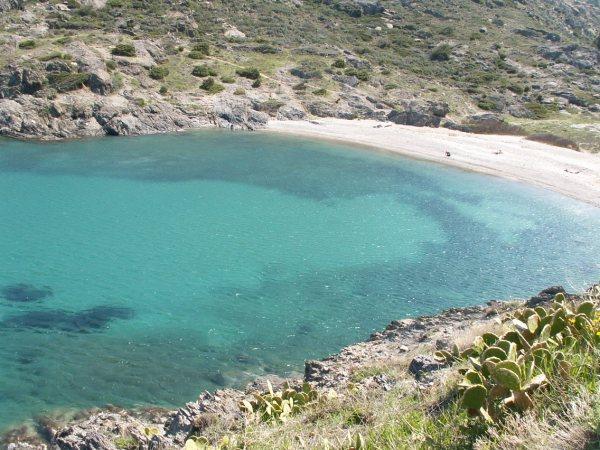 It is the last beach of Port de la Selva abans d'endinsar-nos pel GR11 in the direction of the most salvary area of ​​Cap de Creus.
It is a tract of a cove of 100m in length and 60m of wide open area frequented by nudists and with a grau mig d'ocupació a l'estiu.
It has a large entrance from the sea of ​​crystalline waters that allowed me to explore a large expanse of marí fons, which is often a rocky troba, with which there are multiple raconets on being all together from the main beach, more attapeïda.
A dels nostres indrets preferits a l'estiu!
CALA TAVALLERA, PORT DE LA SELVA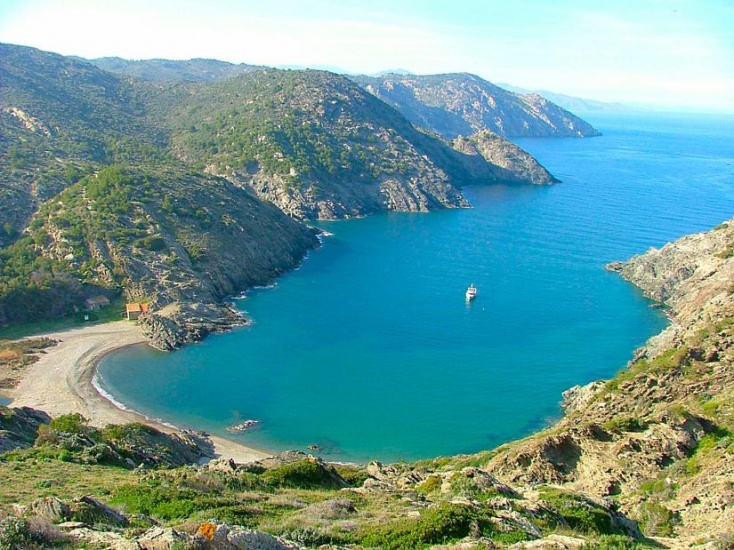 At the peak of Cap de Creus, access the GR11, top of one of the most mythical cales of the Alt-Emporda coast.
Since the second accés is difficult (from Port de la Selva it is more than 2 hours away from Camí Pedregós), it is a little frequented cove surrounded by a pine forest and the typical wild landscape of the area.
Malgrat tot, is one of the largest cales of Cap de Creus, 135m long and 15m wide, and complete with a refuge.
A unique indret only suitable for explorers.
PLAYER CALA, CADAQUÉS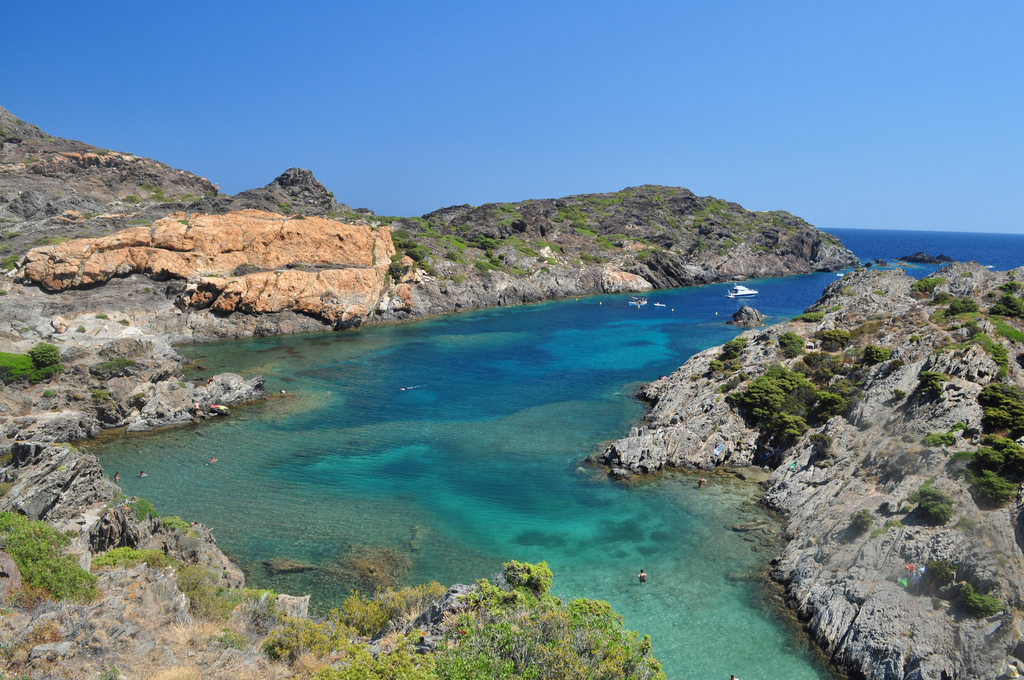 A racó de racons.
D'a geology modeled on the vent and farcid of gin, gairebé to touch de l'aigua, Cala Jugadora is a true Empordà paradise.
It is tracta d'one of the desenes of limes encunyades on the peninsula of the Parc Natural del Cap de Creus, singular for trobar-se arrecera del vent, disposing of three ribs and offering a fons marí aggressive, ple of colors and life, and amb some unevenness that in chromatic terms go from tropical blau to black.
A harmonious indret, that perfectly combines the assassination with the salvatgism and that with total security will bewitch the explorer of coastal raconades.
CALA ROSTELLA, ROSES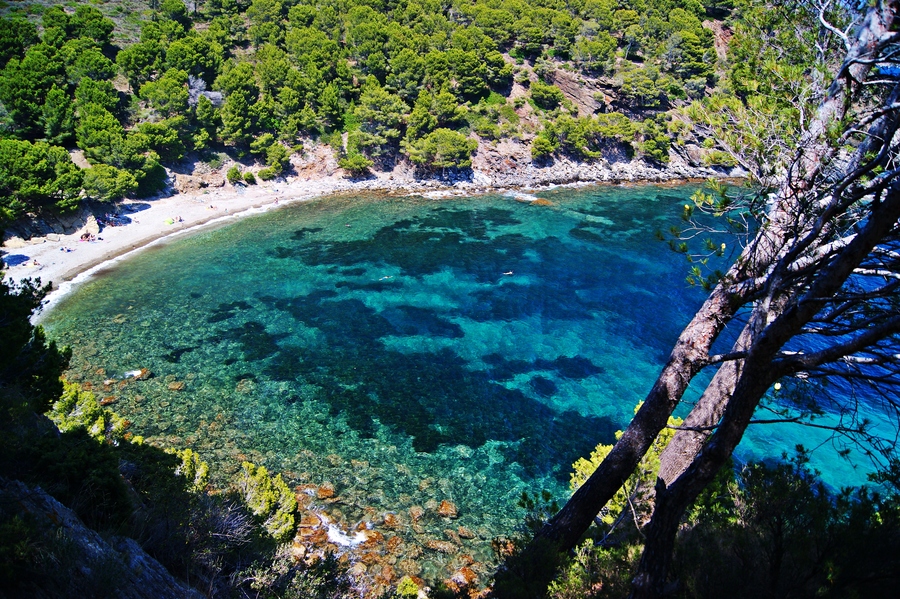 When you have a rost of pins across the Camí de Ronda, between Cala Murtra and Cala Montjoi, it is one of the most green and idyllic streets of the Costa Brava. Located in the Natural Park of Cap de Creus and surrounded by cingles, this cove is 100m long by 10m wide and the type of land varies between gravel and còdols.
The blau marí del mar rocós contrasts with the tropical blau of les clapes de sorra, while on the surface there is an abundant animal and plant life that fan d'aquest indret a dels llocs preferits pels amants del busseig.
PLATJA DE SANT PERE PESCADOR - the best coves in Empordà - Turisme Rural Girona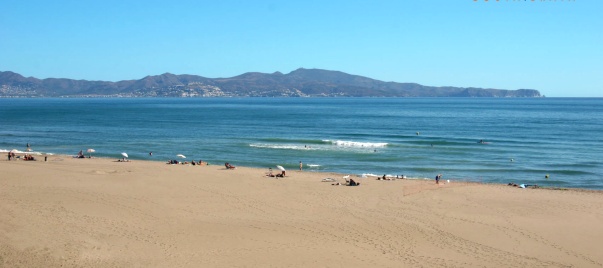 Tramuntana and dunes territory, the Sant Pere Pescador beach is the mecca of fans of sports de vent, especially kitesurfing.
It is divided into different zones that occupy a distance of 6,3km and a stretch of more than 300m along the Badia de Roses.
A beach that preserves a large part of the seva virginitat gracies to which the seva eastern part is located in the Parque Natural dels Aiguamolls de l'Empordà, raó for which it is prohibited to build-hi and the seu access is restricted by motorized vehicles .
Ah, I recomanem witnessing the severe sortides of Sol!
CALA DE L'ILLA ROJA, BEGUR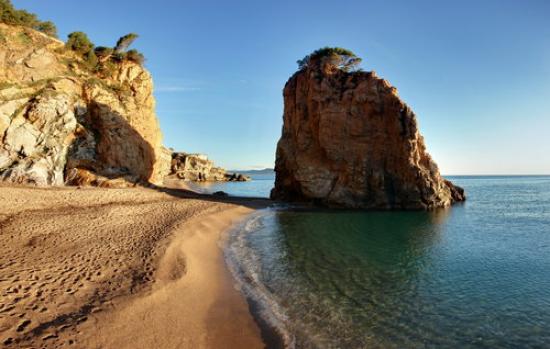 A more showy and suggestive landscape of the Costa Brava, gràcies, in bona part, to the great roc of roig color located ben bé to the vora of the sea and that donates name to the cove.
Located between the municipalities of Begur and Pals, it comprises a considerable surface area of ​​120m in length per 20 d'amplada composed mainly by small groups.
It is flanked by the seva rear part by a large cingle pel capdamunt from which it crosses the popular Camí de Ronda, only access to the cove.
A spectacular indret, habitat of molta animal and plant life ia on, month after month, if you can practice nudism.
CALA AIGUA XELIDA, TAMARIU - the best coves in Empordà - Turisme Rural Girona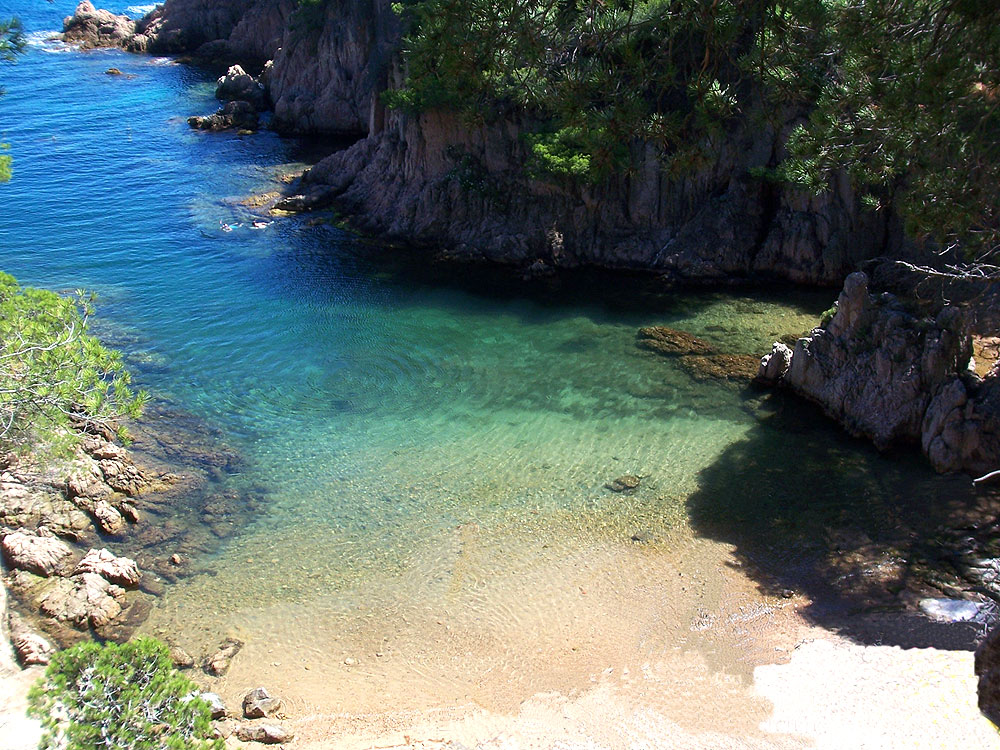 Located on the Costa Brava, Cala Aigua Xelida s'hi breathes a special air. Symbol of a way of seeing palafrugels and introductory scene of the literary recull 'Un viatge frustrat' by Josep Pla, that is the reason why it is transcendental to be a qualsevol platja.
From gairebé 50m long and 12m wide, Cala Aigua Xelida has the typical appearance of the beaches of the area: a combination of gravel and còdols, and an environment format mainly by pins and cingles.
Crida l'atenció the seva entrance to the sea, sandy and shallow molt els primers meters, deep and rocky one more endins mica. An arrecerada and salvatge cove, ideal per perdre-s'hi.
CALA DEL CAU, TAMARIU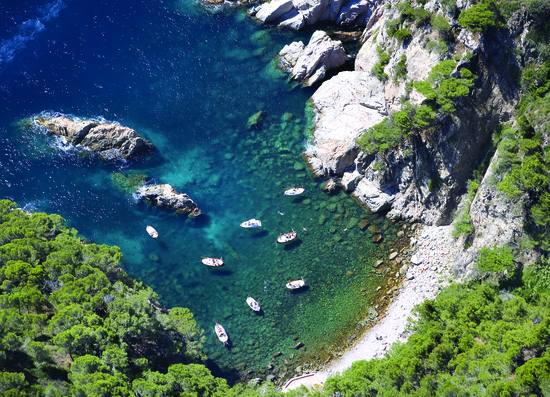 In the mateixa locality, a few meters south of the Badia de Tamariu, Cala del Cau is a small beach partially sheltered by a pine grove and cingles, where it is a hidden paradise on the coast of home.
30m long and a maximum of 10 wide, with a flat surface of hard gravel and còdols, the cove is converted into a rough area but easy access, perfect for gaudir del mar salvatge sense haver to go to the map. Sense dubte, a dels tresors of the Baix-Empordanès coast.
CALA DEL PI, PLATJA D'ARO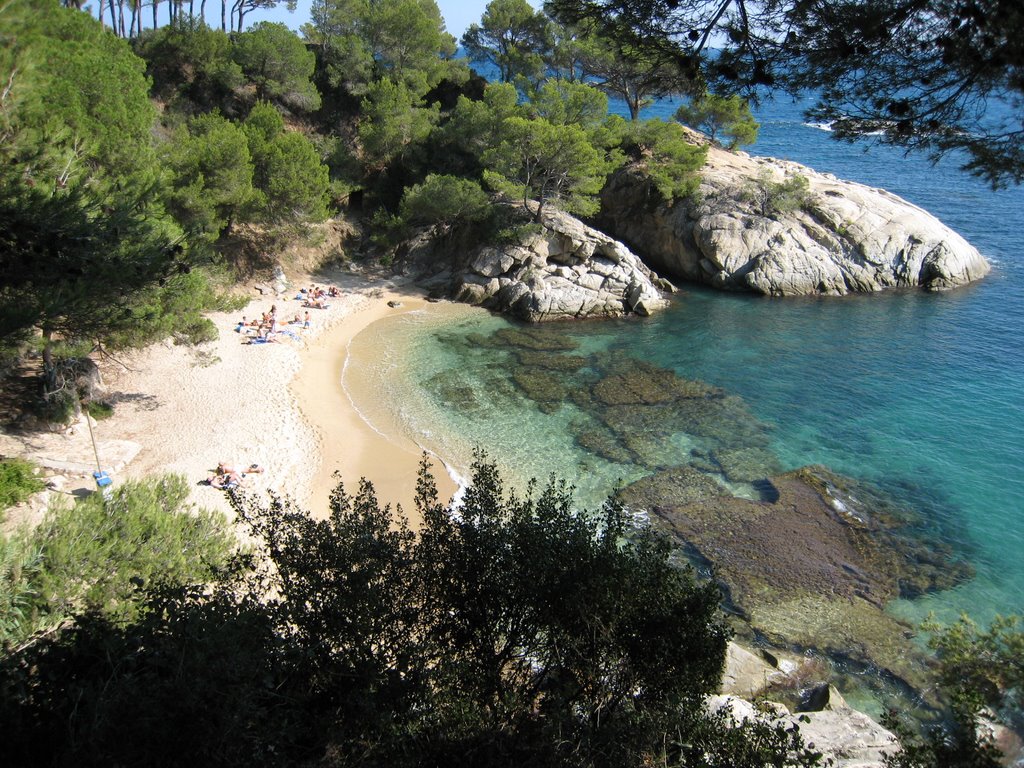 Observing the photographs of this cove, one would say that combines the wealth of Caribbean beaches with the landscape and the typical geology of our region.
By a band the sandy surface that s'estén fins ben enters the sea and l'aigua of turquoise color; d'altra, the usual pine forest and limestone rock, also drawing the fons marí. Located to the north of Platja d'Aro, the beach has a length of 65m and 15m of open space and the seu grau d'ocupació during l'estiu it is not massa alta malgrat the proximity to the urban area. A postcard platja!
Source: https://surtdecasa.cat/
-
Thank you very much and we hope to see you soon. #Uncompresented
Mas Torrencito, the first rural house for pets that admits people
and if you want to give a stay to your friends or family, enter our store and acquire a discount voucher…. The shop
Keywords: Rural house girona Rural tourism girona Cases rurals girona Rural house girona swimming pool Rural accommodation girona Cases rurals girona cheap Rural getaway girona Girona cases rurals